Post & Win
Thank you to all who posted something extraordinary!
We received over 650 submissions between January 30 - April 30, 2015 from all over the world.
The Braun Design team has selected the "best submissions" out of 140 pre-curated entries.
Congratulations to the 4 extraordinary winners and top 19 posts!
Extraordinary Post & Win winners
Extraordinary Post & Win winners
All submissions

Prizes
Best posting prize: Braun BN095 analogue watch, Braun BN0171 ceramic watch, Series 9 shaver
and Braun Face – facial epilator and cleansing brush or 1 of 19 Braun BNC009 alarm clocks.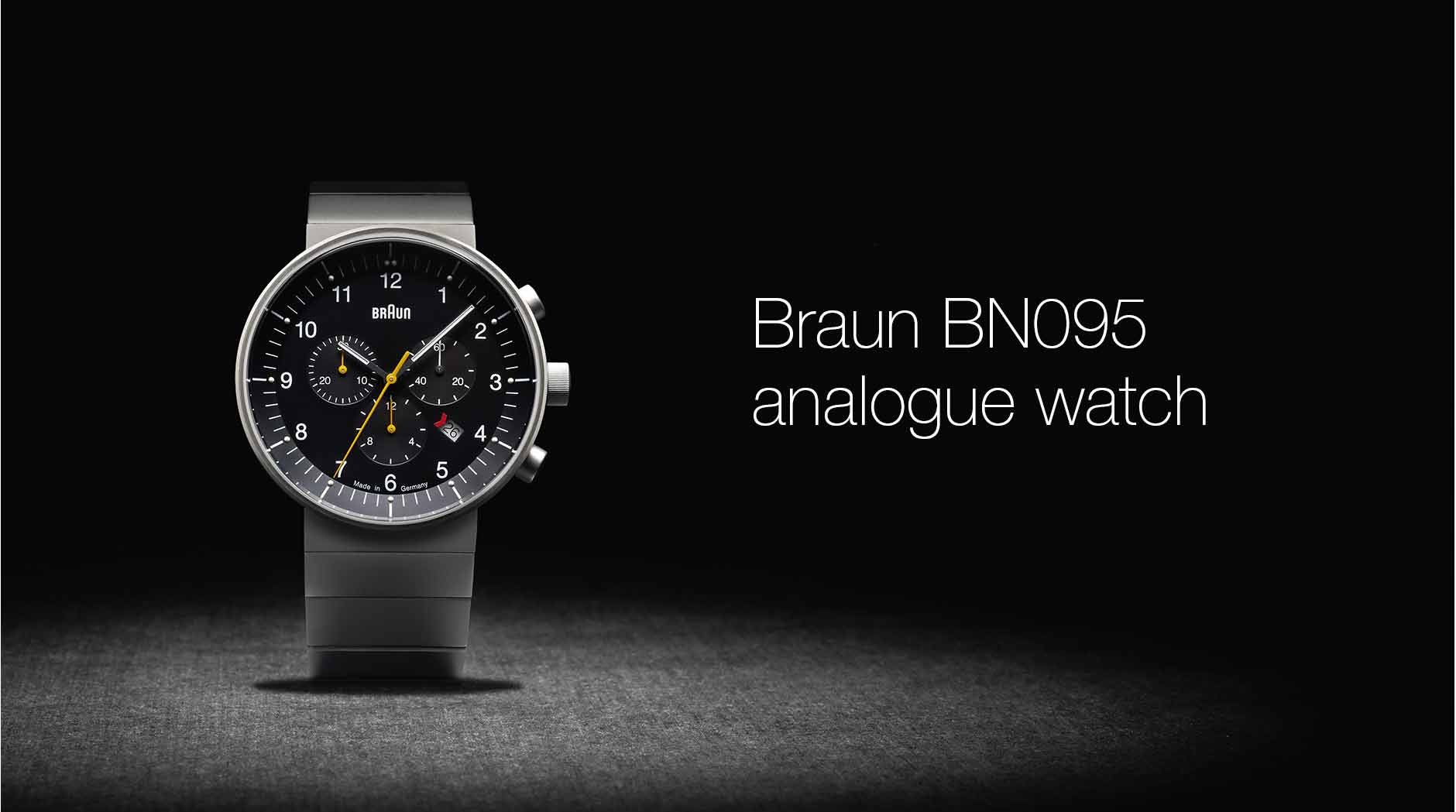 The rules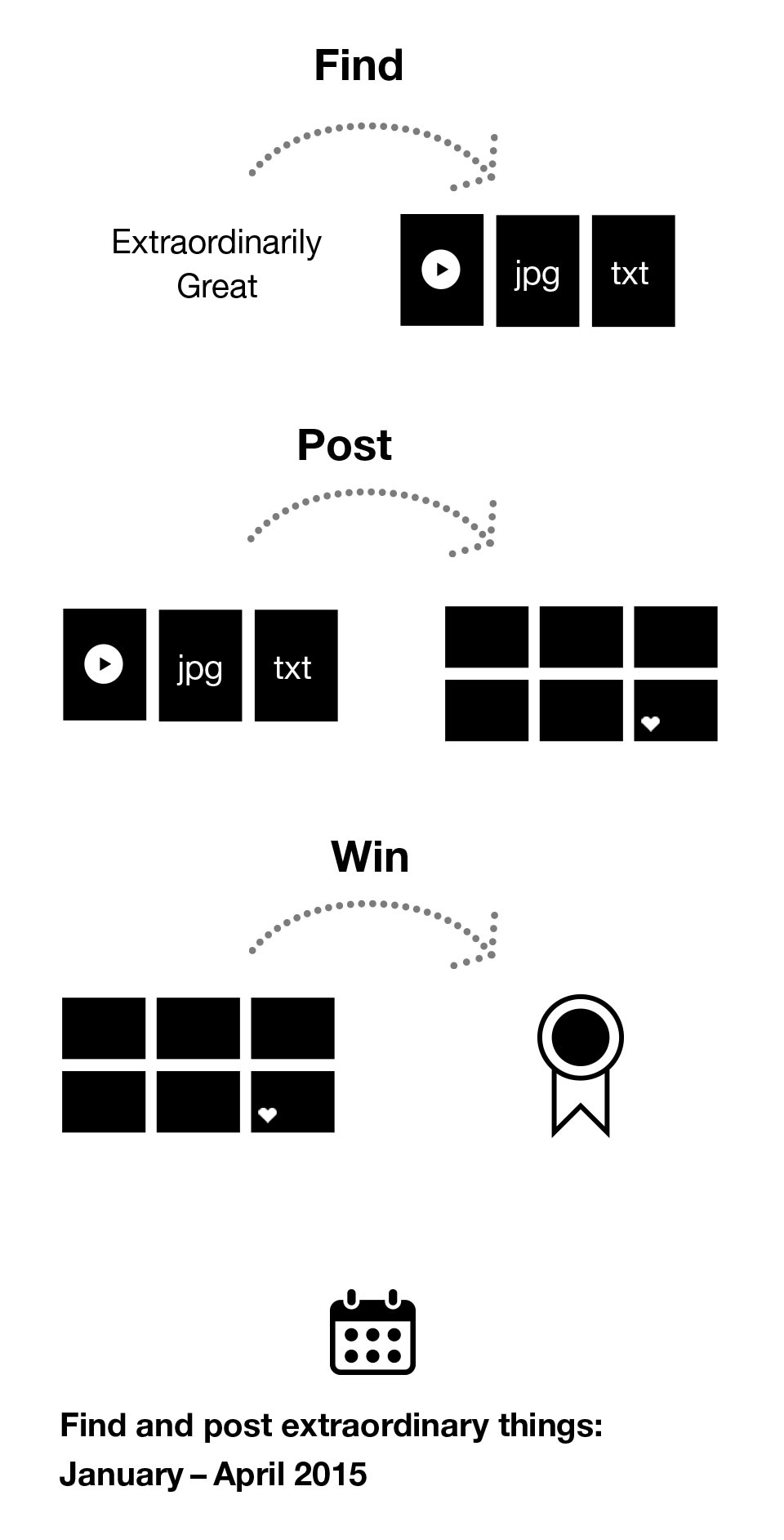 Find and post the extraordinary: January - April 2015
"Best post" announcement: Beginning of May 2015
Have you got something "extraordinary" to share with the BraunPrize community?
Whether you have extraordinary images, a story to tell, or some awesome videos – post it on our BraunPrize pinboard at www.braunprize.org. As a thank-you, all entries are eligible to win 1 of 4 Braun products of their choice or 1 of 19 Braun alarm clocks.
Please join in and share the extraordinary between January 30 and April 30, 2015.
To participate, you only need to share a link from a website, YouTube, Pinterest or Instagram, etc. to the BraunPrize Post&Win section, by logging in with your name and email address. Please make sure to provide a valid email address, in order for us to contact you in case you are the winner. Once your post is submitted, it will be reviewed by one of the site's editors prior to publication.
In the beginning of May 2015 the "best submissions" will be selected by the Braun Design team in Kronberg, Germany. The winners will be notified by email prior to publication.
Please note:
The "Post&Win" campaign is not to be confused with the BraunPrize "Create&Win" competition for "product design concepts". To participate in the BraunPrize competition, please go to "Create&Win". Please do not post your concepts at "Post&Win", if you do so the BraunPrize team reserves the right to exclude you from the BraunPrize competition.
Terms & Conditions
Terms and conditions
Post&Win application gives you the opportunity to share extraordinary things you have found. Participation is subject to certain rules and regulations which are set out in the following Terms and Conditions of Use and which you must agree to before taking part. After accepting, you explicitly declare that you have read and accepted these Terms and Conditions of Use.

If the user fails to comply with Procter & Gamble Manufacturing GmbH Terms and Conditions of Use, P&G has the right to exclude the user from using the application at any time without giving a reason, also for the future, and to delete in full any content published by the user.

BraunPrize pinboard content includes materials from third-party websites, links to third-party websites, and third-party social networks (collectively, the "Networks") that are not owned or controlled by P&G. The BraunPrize pinboard has no control over those and assumes no responsibility for the content, privacy policies, or practices of any third-party websites or the Networks. In addition, the BraunPrize pinboard does not assume responsibility to censor or edit the content of any third-party site. By using BraunPrize pinboard, you expressly relieve P&G from any and all liability arising from the pinboard content and/or from your use of any third-party website. Accordingly, we encourage you to keep this in mind when viewing the BraunPrize pinboard content and/or leave Tagboard through such third-party links. Also, you must read and follow the terms and conditions and privacy policy of each other website or Networks that you visit and/or use.